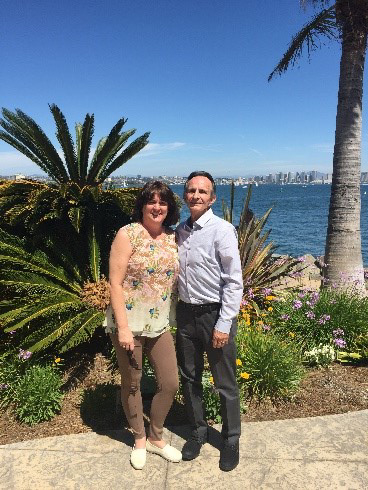 Linda and I were both raised in Conejo Valley, and we've always loved it, but we learned a whole new appreciation of it when we experienced how people in other places live…
Linda and I have been married for 35 years now, but we've known each other for over 40. We have had 2 wonderful daughters and enjoyed raising them in such a great area. Most of our family members are close by so there is always an event to attend and enjoy. We have been through a lot as I fought throat cancer and various aspects of cancer treatment. Linda has always been by my side. We've had good times and hard days. But we don't dwell on that kind of thing. We keep moving forward. We always stay positive. We are grateful for everything we have.
We are especially thankful for our community, and it is a big part of who we are. Linda was born in Thousand Oaks and her family has been in the Conejo Valley since the forties, and I came here in '59. We met through mutual friends and after our first date, we knew it would last.
When we were growing up here, Thousand Oaks was a one-stoplight kind of town. Everyone knew each other. Back then there were about 5,000 residents, now around 200,000 people live in the Conejo Valley. Even though it has grown, it is still a bedroom community.
But it wasn't exactly a normal small town. People would run into Ronald Reagan at the store. They would see Bob Denver, from Gilligan's Island, with his pet monkey in the market. Jungleland, the first Hollywood animal park was in Thousand Oaks, so at night we could hear lions roaring and elephant's trumpeting.
This was a fun and unique place to be raised, and we always loved it here. So much so, that we stayed as we got older. We've grown up with this city, that's why we are called the "Conejo Couple." Even though we've always valued our hometown, we gained a whole new appreciation for it after we experienced other locations.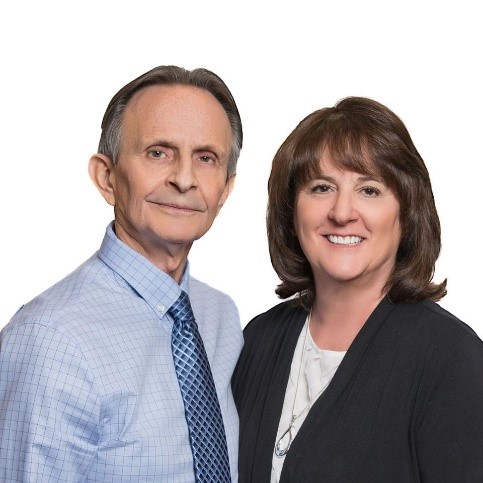 I remember one time when we were in upstate New York for work. We went to the grocery store one night. There was two feet of snow on the ground. After I checked out with a cart of groceries, I started to walk to the front door. Then I thought, "how the heck am I going to get this basket with four-inch wheels to my car through knee high snow?"
As I neared the exit, I slowed down while I was thinking about how to make such a simple task happen. I turned around and everyone in the store were looking at me like, "where the heck is he going?" I was supposed to take the groceries over to a conveyer belt, put the bags on it, where it went outside to a guy that loaded it in the car. What a pain!
That was one of those moments when we realized how special our home was. Southern Californians just can't move to a place like upstate New York. We never thaw out! People say they miss the seasons, but we can always go visit them if we want. I always tell people, "If you are born in the United States you hit the lottery, and if you were born in California you got the bonus ball!"
We've lived a good life in Conejo Valley. We've owned businesses. We've been successful. We have a great family. We have travelled the world. Now we just want to stay home, near our daughter and enjoy our time. So, we earned our real estate licenses to serve our community and help people in our hometown make their dreams work.
I earned my license in 2015, and Linda's support was instrumental in helping me succeed. We thought she might as well make it official and get licensed as well, so that's what she did in early 2018. Once again, we're not only life partners; we're business partners, and we have been successful at both. We enjoy working together. We enjoy living together. We enjoy being together.

Our job is to look out for people. We're here to help our clients understand the process, find the right property, and assist with negotiations. We are very straightforward and treat people how we want our daughters to be treated. Our core principles are integrity and honesty, and we strive to serve this community we love to the best of our ability!

Thank you for taking the time to learn about our life. We would love nothing more than to share our experience and knowledge to assist you with your real estate needs, so Linda and I hope you will allow us the opportunity to demonstrate our services and interview for the job.